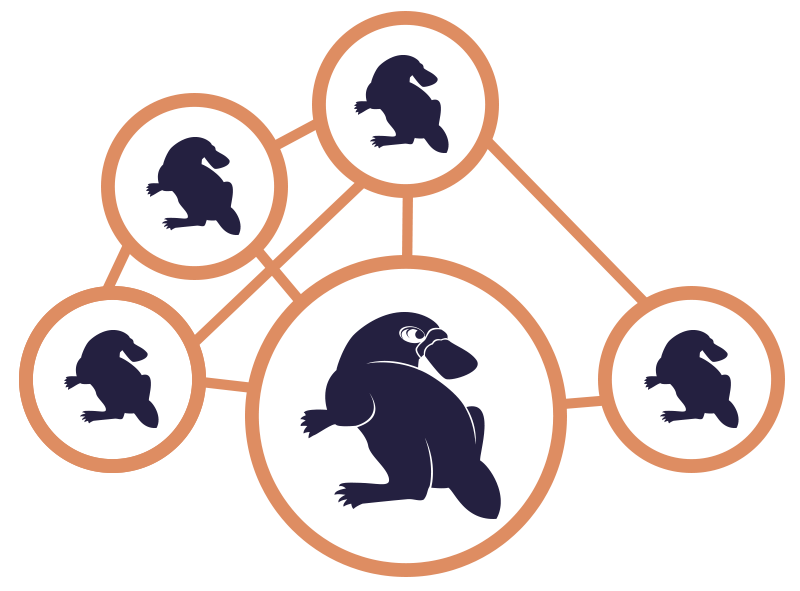 What is CASTAC-Net?
CASTAC-Net is a CASTAC mentorship program designed to help match mentors with other members who are seeking guidance in a wide variety of topics at all professional levels, from graduate students to professionals in careers inside and beyond academe. Building on the former Junior-Senior Mentorship Program, CASTAC-Net aims to expand its purview in response to feedback we received, by encouraging multiple types of mentorship including junior-senior but also lateral connections between members seeking information, guidance, and support for achieving career goals. The program is open only to registered members of CASTAC.
Find CASTAC-Net Members on Assemblage
Update Your CASTAC-Net Categories on Assemblage
---
How Does it Work?
All participants of CASTAC-Net must be registered as CASTAC members and have an Assemblage profile. To register as a CASTAC member go to castac.org/join and select "Create a Profile on Assemblage, the CASTAC Member Directory" and any other membership options that suit you. New and existing members can update their Assemblage profiles by logging into their CASTAC accounts and using the "Assemblage Profile" section of the account page or selecting "Manage Your Assemblage Profile" from the top menu. CASTAC members are invited to indicate categories for which they wish to provide guidance or are seeking mentorship. We do the rest! Mentors and mentees are contacted when a match is found and introduced for further collaboration, or members may browse Assemblage profiles to see others' selections (must be logged in).
Everyone is encouraged to regularly update their Assemblage Profile with your CASTAC-Net information. You need not be a senior scholar to be a mentor. If you have successful advice for fellow graduate students, for example, in subjects such as getting through the dissertation phase, become a mentor! It is possible to be a mentor for some categories and a mentee for others. Check out our extensive list of topics that are based on CASTAC members' suggestions. Check all that apply!
---
Frequently Asked Questions
What is the Commitment for Mentors?
CASTAC-Net is flexible in terms of mentor commitment. A mentor may agree to a one-time session such as an informational interview about their job in industry, government, or a non-governmental organization (NGO), for example. Mentorships may also take place more than once, such as occasional or quarterly meetings to provide support for longer term projects such as grant writing.
When and How Do We Meet?
Once mentors and mentees are introduced, they work together to identify a mutually agreeable time and place to meet, such as on a video conference, a phone call, in person if they are co-located, meeting at the AAA annual meeting, or at a CASTAC-Net Live! event such as a happy hour at AAA.
Are Mentors Compensated?
All mentors provide service to the CASTAC organization on a volunteer basis. Mentors are not paid. Be sure to follow up after your mentorship session with a thank you to your mentor. It is important to show appreciation. 🙂
What's Next for CASTAC-Net?
We want your feedback! Let us know how things are going and be sure to share success stories! We welcome input about how to continually improve the program for our members. In the future, we will be developing mentorship guidelines and training materials for mentors. In addition, we will be launching a CASTAC-Net Live! meet-and-greet event at AAA in November 2022 for all CASTAC-Net participants to mingle and socialize.
---
Special Thanks
We wish to thank Angela VandenBroek for her outstanding design and implementation of the CASTAC-Net system. We appreciate all of her hard work!
Thanks also to Jenny Cool and the General Anthropology Division of the American Anthropological Association, and to Maria Vesperi and Anthropology Now for their support and sponsorship of the CASTAC-Net mentorship initiative.
CASTAC-Net is indebted to Jordan Kraemer and Jenny Carlson who originally launched the highly popular CASTAC Junior-Senior Mentorship program in 2013-2014, a program that was continued and developed by Beth Reddy and Emily Brooks. Their collective leadership in creating and shepherding this program has helped numerous CASTAC members receive guidance, job connections, and professional support for nearly a decade.