The Diana Forsythe Prize was created in 1998 to celebrate the best book or series of published articles in the spirit of Diana Forsythe's feminist anthropological research on work, science, or technology, including biomedicine. The prize is awarded annually at the AAA meeting by a committee consisting of one representative from the Society for the Anthropology of Work (SAW) and two from CASTAC. It is supported by the General Anthropology Division (GAD) and Bern Shen.
---
2022 Diana Forsythe Prize Winners
Winner: Adriana Petryna, Horizon Work: At the Edges of Knowledge in an Age of Runaway Climate Change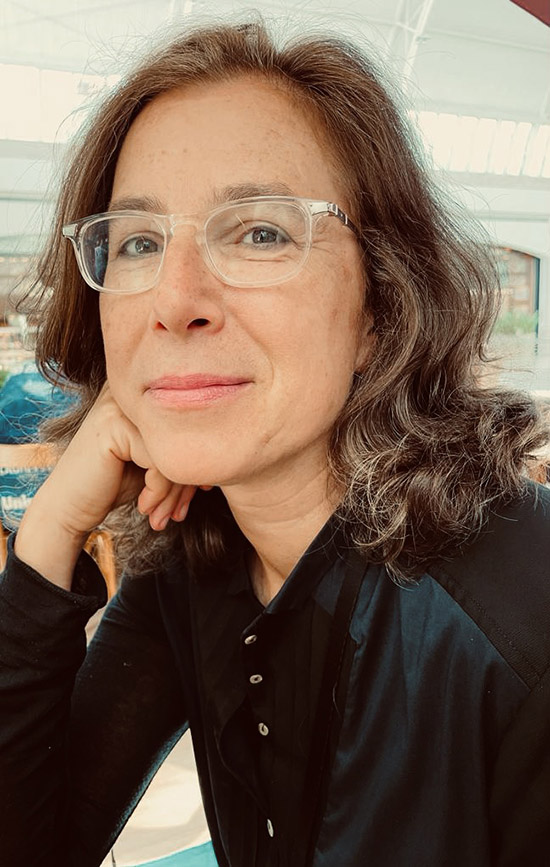 Adriana Petryna's Horizon Work is a subtle and beautifully readable account of how climate modelers, firefighters and fire scientists, and indigenous land stewards understand fire in a world of "runaway" climate change. Petryna coins the term "horizoning" to convey this process – horizoning is "a conceptual device for thinking about and responding to complex futures" (p.5). Horizoning is what fire scientists do, for example, when prior models and predictive tools are constantly being outstripped by events, from large-scale drought to the consistently 'unprecedented' behavior of wildfires in the western United States. Staying close to her interlocutors' ways of navigating the urgent need to predict and to act when the dominant tools so consistently fail, Petryna succeeds in shifting readers' own horizons for the relation among knowledge, fire epistemologies, and action. The book conveys this urgency while sitting with the varied temporalities of injustice and harm that climate work represents and enacts. Thus the "horizoning" that Petryna calls for is not reducible to any one perspective; rather she calls for a collaborative and coordinated way of understanding possible futures that draws on multiple ways of knowing fire.The committee members were all moved by how profoundly Petryna changed how we think about climate change and the kinds of political practices and demands we might make in its midst. We commend Petryna for this extraordinary work of analysis, for her clear and compelling writing, and for the ways in which the book so convincingly speaks to a wide set of disciplines and publics.
The Diana Forsythe Prize celebrates work that "exemplifies the spirit of Diana Forsythe's feminist anthropological research on work, science, or technology, including biomedicine." Horizon Work measures up beautifully, and is eminently suitable for this award, with its focus on work and technology, its deep feminist understanding of knowledge claims and power, and the heightening of indigenous voices and perspectives. Furthermore, the methodologically innovative research comes through in well-paced and clear writing, bringing wide audiences into a conversation about knowing dangerous futures.
---
Honorable Mention: Noah Tamarkin, Genetic Afterlives: Black Jewish Indigeneity in South Africa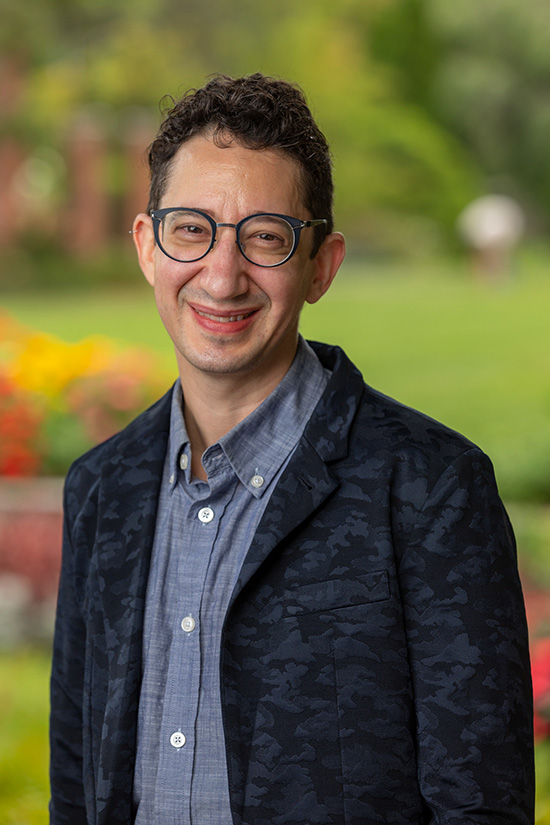 Noah Tamarkin's Genetic Afterlives is a careful, caring, and beautiful book that explores how members of the Lemba community in southern Africa choreograph genetic and other kinds of recognition in their explicit claims to Jewishness. These claims, as Tamarkin shows in a tightly argued, ethnographically rich account, significantly scramble the coordinates of identity and belonging that can put them in conflict with both the South African state and Jewish diasporic imaginations. Tamarkin's writing quickly immerses us into the complex work of kin-making and diasporic identification that the Lemba navigate in the context of the post-apartheid South African state. The writing keeps alive and in play multiple tensions: that between diasporic and indigenous South African identities; between different investments in what constitutes proven "Jewishness"; the power of DNA as a polyvalent storytelling device and a locus of equally polyvalent scientific fact; and the tension, too, between the author's own project and interests and the hopes and demands that Tamarkin's interlocutors place on the author. Genetic Afterlives is commendable in the way that it refuses to smooth over the awkward and sometimes difficult tensions of community-engaged research. The book pays close attention to the scientific work of genetic ancestry, as well as to multiple other ways that people make claims of belonging (on the state, on each other, on the very notion of diaspora itself) – of which DNA is only one. With its keen analysis of kinship, power, and belonging, Genetic Afterlives is a strong example of precisely the kind of feminist scholarly work that this prize intends to honor.
---
2022 Call for Nominations for the Diana Forsythe Prize
Please spread the word far and wide that the Diana Forsythe Prize committee is now accepting nominations for the Diana Forsythe Prize, due no later than June 1, 2022 (early nominations are appreciated). Self-nominations are welcomed.
Nomination Requirements
To be eligible, books (or article series) must have been published in the last five years (copyright of 2016 or later).
Formal letter of nomination outlining how the book (or article series) exemplifies the spirit of Diana Forsythe's feminist anthropological research on work, science, or technology, including biomedicine. (Self-nominations are welcomed.)
Three physical copies of the book (or article series) must be mailed to the selection committe members.
Nomination Procedure
Note: This nomination procedure is required to be considered. Publishers, formal nomination letters are required for each book nominated.
Email letter of nomination to CASTAC Co-Chair, Baird Campbell at co-chairs@castac.org by June 1, 2022 (early nominations are appreciated).
Once a letter is received, the publisher/nominee will be provided with the correct postal addresses to send copies of the book (or article series) to each committee member.
Mail one copy of the book (or article series) to each committee member, preferably post marked by June 1, 2022 or immediately upon receipt of addresses.
2022 Selection Committee
Dr. Caitrin Lynch (Chair)
Professor of Anthropology
Olin College of Engineering, Needham, MA
Dr. Lilly Irani
Associate Professor, Communication
Affiliate Faculty of Global Health
University of California, San Diego
Dr. Cori Hayden
Director of Graduate Studies in Sociocultural Anthropology
Associate Professor
Department of Anthropology
University of California, Berkeley
---
Previous Winners
2021 Alex Blanchett Porkopolis: American Animality, Standardized Life, and the Factory Farm (Duke University Press, 2020); Radhika Govindrajan (Hon. mention) Animal Intimacies: Interspecies Relatedness in India's Central Himalayas (University of Chicago Press, 2018)
2020 Mythri Jegathesan  Tea and Solidarity: Tamil Women and Work in Post-War Sri Lanka, (University of Washington Press  2019); Alondra Nelson (Hon. mention) The Social Life of DNA:Race, Reparations, and Reconciliation after the Genome, Beacon Press
2019: Lilly Irani for Chasing Innovation: Making Entrepreneurial Citizens in Modern India (Princeton University Press 2019); Juno Salazar Parreñas (Hon. mention) Decolonizing Extinction: The Work of Care in Orangutan Rehabilitation
2018: Sara Ann Wylie, for Fractivism: Corporate Bodies and Chemical Bonds (Duke 2018)
2017: Sareeta Amrute, for Encoding Race, Encoding Class (Duke, 2016)
2016: Eben Kirksey for Emergent Ecologies (Duke, 2016)
2015: Gabriella Coleman for Hacker, Hoaxer, Whistleblower, Spy: The Many Faces of Anonymous (Verso, 2014)
2014: S. Lochlann Jain for Malignant: How Cancer Becomes Us (University of California Press, 2013)
2013: Heather Paxson for The Life of Cheese: Crafting Food and Value in America (University of California Press, 2012)
2012: Rene Almeling for Sex Cells: The Medical Market for Eggs and Sperm (University of California Press, 2011)
2011: Alexander Edmonds for Pretty Modern: Beauty, Sex and Plastic Surgery in Brazil (Duke University Press, 2010)
2010: Elly Teman for Birthing a Mother, The Surrogate Body and the Pregnant Self (University of California Press, 2010)
2009: Emily Martin, for Bipolar Expeditions: Mania and Depression in American Culture (Princeton University Press, 2007)
2008: João Biehl, for Will to Live: AIDS Therapies and the Politics of Survival (Princeton University Press, 2007)
2007: Marcia Inhorn, for Local Babies, Global Science: Gender, religion and in vitro fertilization in Egypt (Routledge, 2003)
2006: Jan English-Lueck, for Cultures@SiliconValley (Stanford University Press, 2002)
2005: Joe Dumit, for Picturing Personhood: Brain Scans and Biomedical Identity (Princeton University Press, 2004)
2003: Cori Hayden, for When Nature Goes Public: The Making and Unmaking of Bioprospecting in Mexico (Princeton University Press, 2003)
2002: Lucy Suchman, for the body of her work
2001: Stefan Helmreich, for Silicon Second Nature: Culturing Artificial Life in a Digital World (University of California Press, 1998)
2000: David Hess, for the body of his work
1999: Rayna Rapp, for Testing Women, Testing the Fetus: The Impact of Amniocentesis in America (Routledge, 1999).